This is the time of the year, where we set goals and reflect on our progress. Learning that your past experiences, no matter what they were, molds your spirit to a better you. As long as we choose to
learn
from these experiences,
forgive
, admit mistakes,
live
in truth, and recognize that we have the abilities now to move forward to a higher purpose. That higher purpose,
your purpose
or dream in life, is unique to you. Often we find that purpose as a result to trials, obstacles, failures, and mistakes. As many say, life can all of the sudden hit you in the face. As a change agent, I found myself surround by adversity. However, I am so grateful to these situations. Without these experiences, I would of never learned from failures. I would not be where I am now. Troubles awakens you to a spiritual awareness. This experience is a gift.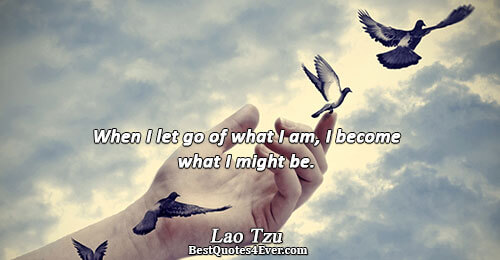 Learning to Let Go:
For years when I didn't get the outcome I expected, I reacted as a victim. I would allow others to abuse me, and as a result choose to become a victim. It has always been hard for me to let go. Letting go of relationships, causes, work, the past was difficult for me. Why? I lived competitively, refused to fail, wanted to be right, shed light on others' dishonesty, and sometimes felt it was my job to "save" or "enlighten" others. I was spiritually broken, and indirectly tried to control outcomes. Death brings life. Embrace a change, as when something is over, a newness emerges. How did I overcome the victim mentality?
Identify triggers and learn how to respond appropriately.
Affirm yourself privately and take inventory.
Set boundaries: You choose how people are allowed to treat you.
Surround Yourself With Support: Locate a teacher, meetup group
Living in Daily Faith and Prayer: Know that in all situations, you have a calling and purpose. Truth always finds a way, and does not require a reaction from you.
Forgive: Hard to do, but once you learn how it does free you. It is not about the other person. It is about you. Consider where they are coming from. Why are they reacting this way? It often is from a place of fear. Fear of loosing wealth, money, property, a job, etc. As a result, people in fear will attempt to control outcomes and do attack your very character. Know God, your creator, will take care of you, as long as you are living in truth. No reaction is needed from you because somehow it will all work out. As a result, you will learn to let things go and situations will diffuse on their own. Don't get even. Stay focused on your goal or purpose. It will work out.
Learning to Live With Purpose:
All dreams are gifts from our creator and we already have the capacity to achieve these dreams. Rejections are common to people whom are pushing their purpose forward. It is a wonderful gift to be underestimated. Creating your own network and platform requires you to let it go. Joy is your guidance system. Recognizing when it is time to move on or forward is a skill. The next phase will bring you to a large or global door as the purpose is bigger than you. You learn to facilitate others towards success, and as a result you help others who are working towards the same purpose. So, you bring others in on global projects. Others whom are centered around the same life's purpose or work. It becomes not about you, but for the purpose you are working towards.
Learning Faith:
What is important in life? Develop a spiritual pathway of your own. Give order and respect to your spiritual life. For years, I did not feed my spirit. Celebrate your life. Identify areas of self improvement so that you are rested, able to respond to others, and are present with those whom are in your life. For me, I find this in nature, small group settings, music, and art. Identify strategies to help you do this.
Setting Goals:
I am hoping this year that I continue seeking spiritual healing and hope to accomplish the following goals.
Improving Self Discipline: This will be a top priority for me in 2016 and is needed for my personal health and well-being. Actions needed to reach this goal will require a life change towards nutrition, financial spending, and spiritual presence or participation with a small support group.
Completing the PhD: I am so grateful to my superiors and leaders for allowing me to fulfill my final project or purpose concerning STEAM and makerspace environments this spring.
New Hobbies: I would like to take time to learn a few new hobbies, unrelated to my career. After a PhD, I think it is important that I take time to enjoy myself.
Living in Gratitude: I would like to volunteer or give back in someway next year. Perhaps, a local mission outreach group assisting single mothers or a mission trip with my family.
Show the world, that your dream can be their reality. Grateful for this chance. Don't judge by what you see. Judge by a belief. Keep going. Keep moving forward. It is hard to start over again, but the process, faith, and character leads to greatness. Grateful for my faith now. I have a strength and resolve, and we are making it happen.